Watch Slide Shows containing  photos, which were taken during our concerts.
Photos (a) Arkady Mitnik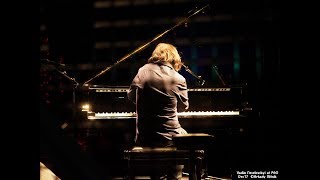 Vadim Neselovskyi playing at P60.nl club (Amstelveen)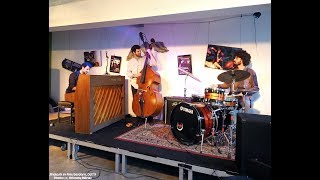 Shalosh Jazz Band (Israel) at Jazz@IL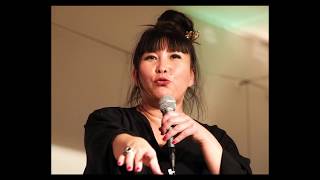 Nazgulya Shukaeva Trio at Jazz@IL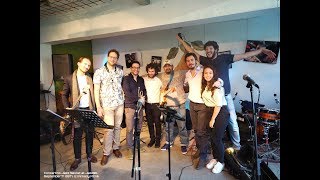 Concertino Sextet with Special Guests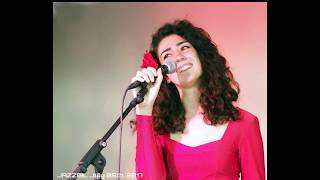 Mark Zandveld Quartet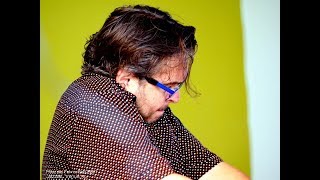 Mike del Ferro Piano Solo at Jazz@IL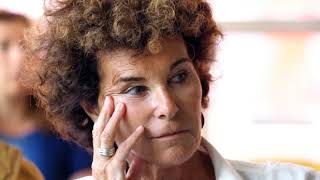 Leo Bouwmeester Trio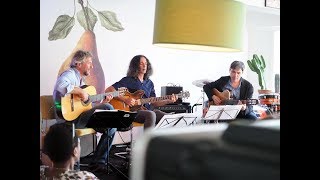 Trio Latin Guitar Syndicate at Jazz@IL
Vadim Neselovskyi playing at P60.nl club (Amstelveen)

New York -based jazz pianist Vadim Neselovskyi joined six-time Grammy winner Gary Burton's Generation Quintet featuring Julian Lage, Luquest Curtis and James Williams in 2004, and has been working as Burton's pianist and arranger for more than a decade, touring the United States, Europe and Japan. Vadim grew up in Odessa, Ukraine, where he was the youngest fifteen-years old student to be accepted into Odessa Conservatory. When he was 17 years old, he moved to Dortmund. Shortly after arriving in Germany, Neselovskyi established himself on the local jazz scene, taking part in the Dusseldorf Jazz Rally and Leipzig Jazz Days. Now days Vadim and his Trio are performing at the most prestigious world Jazz Scenes including famous Blue Note in New York, Cotton Club in Japan, Jazzahead European Jazz Conference, Alfa Jazz Festival, and many others. From the September 2017 Downbeat 4,5 star-review of his album "Get Up And Go", written by Bob Doerschuk : "...I'm not even done listening to this album ... yet already I'm giving Get Up And Go the stellar rating it deserves. Neselovskyi is a rare artist even at this early, post-Berklee stage of his career: technically assured as both pianist and composer and, more important, already in possession of a distinctive vision. ... last moments confirm what the earliest ones suggested: Get Up And Go is a marvel." * With special Guest Maya Fridman (Amsterdam, cello) Composition "Last Snow"from the CD "Last Snow" of Vadim Neselovskyi and Arkady Shilkloper (Art Beat 2013)

Shalosh Jazz Band (Israel) at Jazz@IL

Shalosh has been turning heads of audiences internationally since the release of their debut album "The Bell Garden". Despite the classic Jazz trio format of piano, bass and drums, and the band members' deep root in Jazz and improvised music, Shalosh's music takes its own path across and between genres like Rock, Classical, Electronic, African and Middle Eastern music. The members of Shalosh have a connection not only through music, but also lifelong friendships. After years of working separately and internationally both as side-men as well as band leaders, the three reunited this year to form a band with its own tight-knit style of their own. From review by Mike Collins at Ronnie Scott's International Piano Trio Festival, 2016: "...The contrasting first set from Shalosh showed why the trio of Israeli musicians have been catching the eye and ears of promoters. Interlocking rhythms and chiming melodies, alternated with the most delicate of rippling arpeggios and singing melodies . Three-way interaction built to roaring climaxes as they darted between thunderous rocky vamps and relaxed funky grooves. ..." Music from the Shalosh's CD "The Bell Garden". Leaving Maine, written by Shalosh

Nazgulya Shukaeva Trio at Jazz@IL

October 01st 2017 started with unforgettable performance of Trio led by incredible Kazakh/ Ukrainian vocalist Nazgulya Shukaeva, Brazilian pianist Elizabeth Fadel, and Tunisian percussionist Roberto Hallifi. We won't say too much about it, since words may not reflect this performance. We will simply let you watch our Slide Show, that contains photos from this exceptional concert. Click image below, and enjoy a small flash of reflection. Music: "Psalm" Nazgulya Shukaeva, Vocal Alexey Bogolyubov - piano Valentin Kornienko - double bass Alex Fantaev - drums

Concertino Sextet with Special Guests

Concertino Jazz Sextet with Itai Weissman on saxophone, Roi Shabbat - trumpet, Kobi Arditi - trombone, Eyal Margalit - guitar, Ido Zilberman - drums, and Mateusz Pulawski - bass. Special Guests : Yaniv Nachum on saxophone, and Rebeka Ling - vocal Concertino Jazz Sextet features teachers from Concertino Muziekonderwijs School Amsterdam. They are playing self-arrangements of the Jazz Messengers, Horace Silver, Wayne Shorter and other great jazz composers.

Mark Zandveld Quartet

Warm atmosphere of the Jazz@IL in competition with the surprisingly hot weather outside. Yet, music defeated the weather, and the first gig went extremely well 🙂 Many thanks to the Audience, to Musicians, and to IL Caffe for such great musical event! Thank you, Michiel Borstlap for joining the Team at the second set ! What a nice expected surprise

Mike del Ferro Piano Solo at Jazz@IL

Mike del Ferro started studying classical piano at the age of nine, and after falling in love with Jazz he pursued his studies on Jazz and received a Master in Contemporary Music at the Amsterdam Conservatory. His reputation as a soloist, accompanist, composer and arranger has led to performances and recordings with musicians such as Toots Thielemans, Branford Marsalis, Jack DeJohnette, Randy Brecker, Oscar Castro Neves, Deborah Brown, Erik Truffaz, Jorge Rossy, Scott Hamilton, Richard Galliano, and many others. So far he has released 17 albums under his own name, and he has appeared as a sideman on many albums in different genres from Dixieland to Salsa.

Leo Bouwmeester Trio

Dutch Trio Tuneswap with Leo Bouwmeester on piano, Alex Coke on tenor saxophone and flute, and Eric Heijnsdijk on a bass. From the review of the recent Leo's CD "View Lines" : "...This is not the jazz of the theatrical grand gestures, or the conceited ego, this is music of beautiful developments, swinging with care and refinement but concise...."

Trio Latin Guitar Syndicate at Jazz@IL

Latin Guitar Trio Golek, Latif and Moraes is a wonderful example of collaboration between guitarists from different backgrounds. Their music goes beyond a particular genre in music, and blends into unique kaleidoscope of sounds from melting Jazz, Latin, Brazilian and classical influences.